About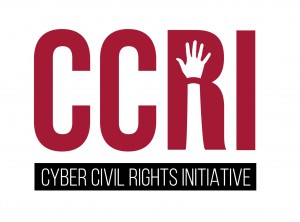 In August 2012, after struggling and hiding for three years as a victim of the NCP, Holly Jacobs, Ph.D., began the End Revenge Porn (ERP) campaign. Initially launched as a website that collected signatures in favor of criminalizing NCP, ERP eventually grew into a hub where victims could get information about NCP, receive support from other victims and victim advocates, be referred to pro or low bono services to help them regain control of their search results and lives, and support the passage of legislation against NCP.
A year after ERP's inception, in August 2013, Dr. Jacobs optimized the work she had achieved through ERP and incorporated it into the Cyber Civil Rights Initiative (CCRI). Today, CCRI is a 501(c)(3) non-profit organization serving thousands of victims around the world and advocating for technological, social, and legal innovation to fight online abuse.
"Because the people who are crazy enough to think they can change the world,
are the ones who do." -Steve Jobs
Please visit the rest of our site to see how you can become involved in and support our cause.